Web Design North Wales – Basic Web Design Principals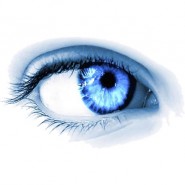 When designing or consulting a client on a new (or improved) website, we at I-Tech Web Design North Wales  always offer a free consultation.
As a client it is always important to plan your website and your marketing strategies accordingly. Web Design is not just creating a website with a few pages and a contact us form.
Even if you are looking for a basic website you will need to think clearly about your target market, keywords (what do you want people to look for to get to your site?), content, usability, optimised design and search engine submission.
Keep it simple! Keep your web design simple..
If you are a small business offering services in your local area, there is no point in paying for the best and most sophisticated website which will cost you an arm and a leg…and perhaps more importantly cost you a huge amount of money to update, maintain, upgrade and secure.
Don't be convinced by Design Agencies that "Basic" means not good! If what you need is a web presence at an affordable price then choose a basic website. This will give you the web presence you need for clients to find you on the web.
Make sure your business is added to Google places which will help users find your business easier.
So now you have a website that is technically optimised by using the correct coding to make it easy for search engines to find a search your site. You've used the correct keywords in your content, now let the search engines find your site and let Google naturally decide where you occur organically.
Now you can start thinking of search engine optimisation and you will be able to see the results.
We don't want to down sell you high end websites, but get the right website that is right for you at the budget you can afford. Make sure the website is built in such a way that you can add more features and functionality later on as your needs change.
We would rather have clients for life than a one of project at an inflated price.
Contact I-Tech Web Design
Please contact I-Tech Web Design North Wales for a free consulation. Call us or complete our Request A Quote Web Design form to do your web design planning and create the best website for your needs.