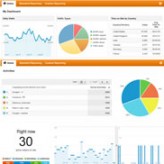 1. Adding Google Analytics manually
I prefer this option as you are not relying on a 3rd party plugin.
1.1. Log into your admin panel
1.2. Go to > Appearance > Editor > Look for footer.php (on the right)
1.3. Copy and paste the Google Analytics code before the </body> tag.
1.4. Click "Update"
1.5. Go to the front end and look in the source code to make sure the Google Analytics code was added succesfully
2. Google Analytics plugins for WordPress.
You can find some here:
http://wordpress.org/extend/plugins/search.php?q=+Google+Analytics
They should come with instructions.
Hope this helps
Read More
Here is a short video tutorial on how to create your own QR codes using our QR Code Generator on our website.
Generate QR Code Read Instructions
Read More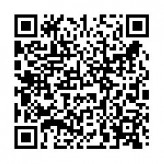 Here is a short tutorial on how to create your own QR codes using our QR Code Generator on our website. In short…just complete the fields and try it!
In most cases you will only need to select the size, and enter the text, URL or message.
You can create as many as you wish, but please note that the more text you enter in "Content" the longer it will take for the QR code to generate.
Size: Choose the preferred size of the QR Code
Encoding: You can choose the following encoding:
UTF-8 (Default) – For most instances
Shift_JIS -
ISO-8859-1
Content: You can add the text, URL or message here.
Error correction: QR codes support four levels of error correction to enable recovery of missing, misread, or obscured data. Greater redundancy is achieved at the cost of being able to store less data. Here are the supported values:
L – [Default] Allows recovery of up to 7% data loss
M – Allows recovery of up to 15% data loss
Q – Allows recovery of up to 25% data loss
H – Allows recovery of up to 30% data loss
Generate the QR Code: Once you completed the relevant fields…Press "Generate".
The image will be generated and show.
Copy / Save As: Right click on the images and select "Copy" or "Save As".
Disclaimer: The QR code generator was developed using the Google API and are therefore bound by Googles policies and support. I-Tech Web Design does not take any responsibility for any QR Codes that do not work for any reason.
Read More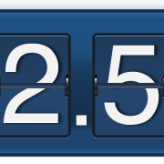 The new version of Joomla, Joomla 2.5.0 was released on the 24th of January. Version 2.5.0 is is the next update from version 1.7.
Version 2.5.0 is the second release made within the new six-month release cycle that started with the delivery of Joomla 1.6 in January 2011. Version 2.5 is a long-term-support (LTS) release that will be supported for at least 18 months.
Joomla's Production Leadership Team's goal is to continue to provide regular, frequent updates to the Joomla community.
Version 1.7 will reach end of life on 24 February 2012. All users of version 1.7 should update to version 2.5.0 before that time.
At I-Tech Web Design North Wales we make sure we do security updates as and when they are released, but with major releases like Joomla 1.5 to Joomla 1.7 and also Joomla 1.7 to Joomla 2.5.0 we tend not to jump onto the bandwagon until all our software and features have been tested fully before we would recommend our clients to upgrade.
We have now tested 2.5.0 and are now developing Joomla 2.5.0 sites amongst others.
There are many new Joomla 2.5.0 features.
Read More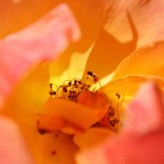 Google has announced changes to it's privacy policy. Every time one of the internet giants change privacy laws it does create some confusion and also make us think about our privacy.
Below is the low down of what Google's change in privacy entails.
Google is getting rid of over 60 different privacy policies across Google and replacing them with one that's a lot shorter and easier to read.
The new policy covers multiple products and features, reflecting their desire to create a simple and intuitive experience across Google.
Google says they believe this stuff matters, so please take a few minutes to read their updated Privacy Policy and Terms of Service at http://www.google.com/policies. These changes will take effect on March 1, 2012.
One policy, one Google experience
__________________________________________________________________
Easy to work across Google
Google's new policy reflects a single product experience that does what you need, when you want it to. Whether you're reading an email that reminds you to schedule a family get-together or finding a favorite video that you want to share, they want to ensure you can move across Gmail, Calendar, Search, YouTube, or whatever your life calls for with
ease.
Tailored for you
If you're signed into Google, they can do things like suggest search queries – or tailor your search results – based on the interests you've expressed in Google+, Gmail, and YouTube. We'll better understand which version of Pink or Jaguar you're searching for and get you those results faster.
Easy to share and collaborate
When you post or create a document online, you often want others to see and contribute. By remembering the contact information of the people you want to share with, Google makes it easy for you to share in any Google product or service with minimal clicks and errors.
__________________________________________________________________
Protecting your privacy hasn't changed
Google says it's goal is to provide you with as much transparency and choice as possible, through products like Google Dashboard and Ads Preferences Manager, alongside other tools. Our privacy principles remain unchanged. Google will never sell your personal information or share it without your permission (other than rare circumstances like valid legal requests).
Got questions? We've got answers.
Visit Google's FAQ at http://www.google.com/policies/faq to read more about the changes.
__________________________________________________________________
Notice of Change
March 1, 2012 is when the new Privacy Policy and Terms will come into effect. If you choose to keep using Google once the change occurs, you will be doing so under the new Privacy Policy and Terms of Service.
Read More